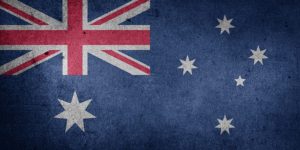 Australia Immigration Professionals is committed to helping skilled foreign nationals with a desire to move to Australia to live and work.
With our team of experts, we know that we can help you explore options for you and your family, as well as assisting you throughout the total immigration process.
With our experience and dedication to our customers, we will carry the stress of this complicated process so you don't have to worry at all.
Our collaboration with Michael Kadoury, an Australian Legal Practitioner, has made all the difference in the services we can offer you. Mr. Kadoury has the authority of the Migration Agents Registration Authority (MARA) to provide help regarding immigration to Australia.
With his degrees from the University of New South Wales in Law, Political Science, and Japanese Studies, his expertise, education, and experience makes the immigration process to Australia even easier.
Services Provided by AIP Visa
We know that the Australian immigration process is even easier if it is broken down into steps. Immiproaustralia will assist you throughout these stages, allowing you to pay as you go, using our secure payment options. We offer the following services:
Assessment – Our immigration lawyer that we work with, Michael Kadoury, is an Australian Legal Practitioner who is approved by MARA, and he will help determine you and your family's eligibility to apply for the General Skilled Migration (GSM) program. This program was created for skilled foreign workers, making a way for them to live and work in Australia as long-term residents. Australia Immigration Professionals will assist you to help determine your eligibility.

Professional Guidance – Once it is decided that you will probably meet the requirements for a visa in Australia, Australia Immigration Professionals will guide you as you prepare documents, and we will also answer your questions about the total process.
Don't Delay!
Here at Australia Immigration Professionals, we look forward to serving you. Contact us today to see how we can help you with your Australian Immigration!