The Best Paying Jobs in Australia Revealed
As in any country, there are some jobs that offer a high return, and Australia is no different.
While the mining boom is over, miners are still receiving over $115,000/year, and management in mining are being offered over $133,000/year. These figures and others are reported by SEEK, Australia's number one employment marketplace.
According to Australia Immigration Professionals, there are some high-figure jobs in Australia available for foreign nationals.
The average job in Australia pays over $81,000/year. The highest paying jobs are in energy, resources, and mining. Sarah Macartney, a SEEK spokesperson, reported that jobs in mining declined for a little while, but the industry is remaining strong for new prospects.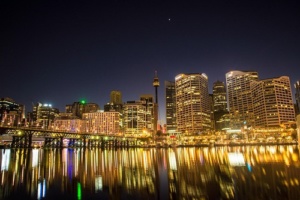 She went on to say that in January 2017, the mining industry in Western Australia has seen the greatest growth in advertising with job advertisements on SEEK up 45%. Australia Immigration Professionals is an immigration service for foreign nationals who want to relocate to Australia to start a new life.
After mining, the next highest-paying industry is strategy and consulting, which pays an average of over $108,000/year. This is followed by the construction industry at over $106,000/year and the engineering industry at over $103,000/year.
These top five industries are dominated by men. The highest-paying industry dominated by women is the medical and health industries with an average yearly income of over $87,000.
Australia Immigration Professionals reports that there are jobs available in Australia for foreign nationals who are interested in relocating there. While these industries mentioned dominate as far as pay per year, some jobs pay even more.
Architects who work in the technology, communication, and information sector, as well as IT managers and engineers, earn around $130,000/year.
The health and medical sector is generally towards the lower end of the scale, but general practitioners are within the top five of the highest paying jobs, with an average salary of nearly $130,000. Contact Australia Immigration Professionals today for more information about immigrating to Australia.